Jazz Update Band
The Jazz Update band features four exciting players who deliver compelling performances in concerts, festivals, and at clubs. Their repertoire ranges from straight ahead jazz to their luscious, award winning original compositions. See our Programs for booking information.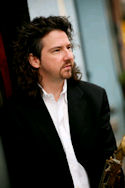 Saxophonist Jeff Antoniuk is an internationally respected jazz composer and musician. Originally from Alberta, Canada, his recordings and performances are consistently well received by critics. The artistic director of the Maryland Summer Jazz Festival, Antoniuk has been a featured performer and teaching artist at the Edmonton International Jazz Festival, Juneau Jazz and Classics, the Dorian Music Festival and much more. He has played and recorded with David Foster, Jimmy Haslip, Helen Sung, Walt Weiskopf, Ray Charles and many more.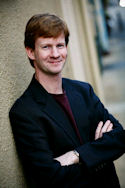 Bassist Tom Baldwin has backed many modern jazz greats such as James Moody, George Garzone, Fred Hersch and Eric Alexander. Baldwin shines in countless east coast venues, including the Wolftrap Jazz, Strathmore and Blues Festival and Princeton JazzFeast. Highly respected as a tasteful, articulate and inspired bassist, he was a finalist in the Thelonious Monk bass competition. Mr. Baldwin teaches at the University of Maryland.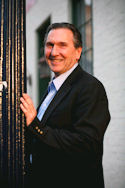 Phenomenal pianist Wade Beach is widely respected for his harmonic sophistication and superb technique, which knows no stylistic limitations. He holds a master's degree in piano performance from the University of Maryland. He entered the world of jazz as a protégé of Sir Roland Hanna and toured the globe many times over with the Airmen of Note. He is on the faculty of George Mason University and the Maryland Summer Jazz Festival.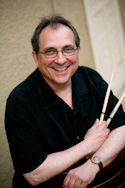 Drummer Tony Martucci has played and recorded with giants from almost every period of jazz, including Mose Allison, Joe Henderson and Sonny Stitt. He teaches at Virginia Commonwealth University. Wrote Music Monthly, "Martucci's drum set magic is rich in detail and ambience..." Jazz Times said Martucci "is an exciting yet sensitive player with chops, taste ..." He brings these stellar qualities to every performance.
"Antoniuk and his cohorts displayed a finesse that was thrilling to listen to and exciting to watch"
- Michael Macey, Chesapeake Music Guide